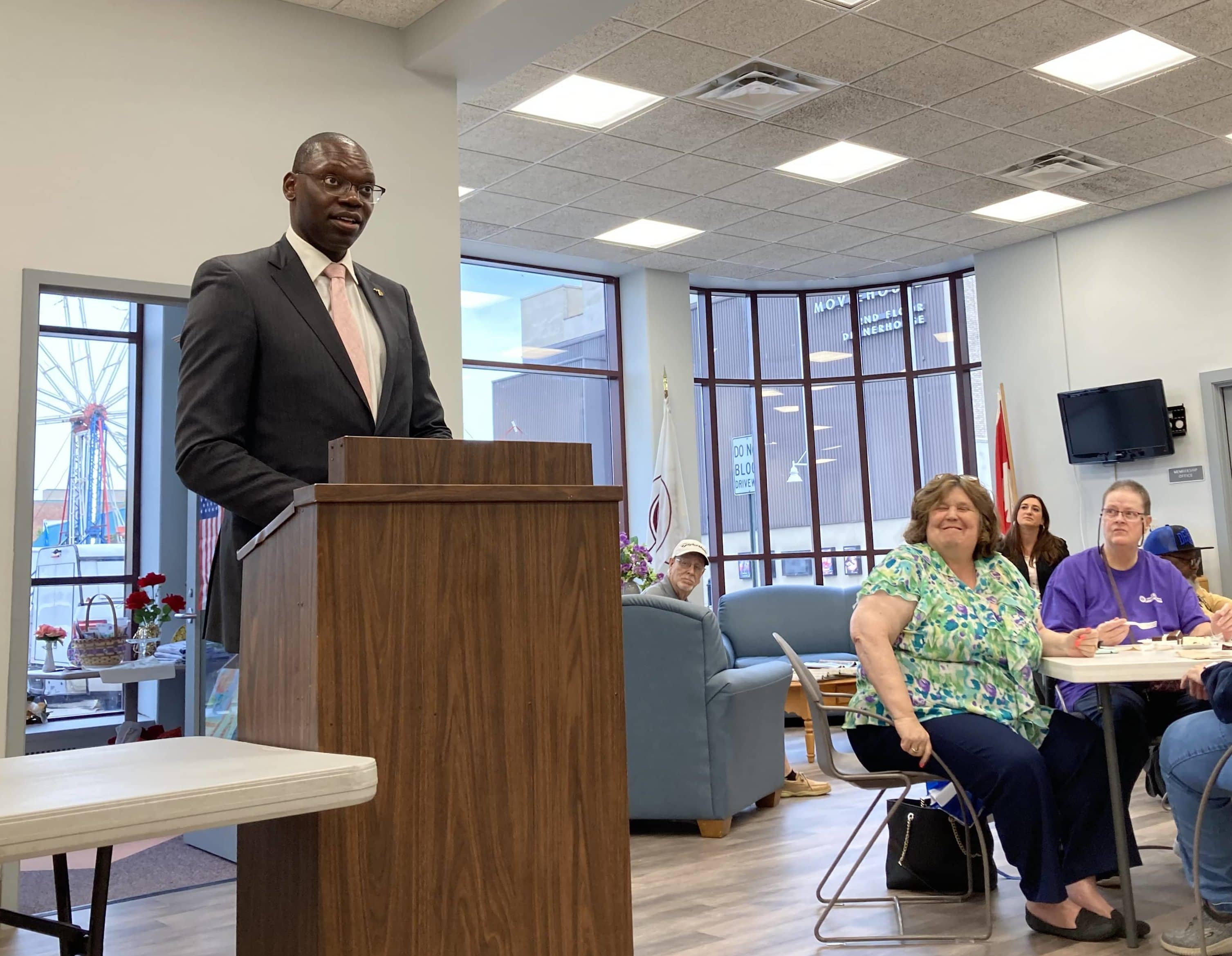 Michigan's second in command paid a visit to Port Huron yesterday. Lieutenant Governor Garlin Gilchrist II made a stop at the Council on Aging serving St. Clair County as part of his "Thriving Seniors" tour Wednesday. Gilchrest held a discussion with a few dozen local seniors, fielding questions about affordable food and housing and making a pitch for the renewal of a senior citizens millage.
"It was the first county to have a countywide millage for the support of seniors," Gilchrest told WPHM. "This was the first county to have a transportation service dedicated to seniors."
Executive Director of the Council on Aging Scott Crawford says many of those programs, like their transportation and nutrition programs, are funded by that aforementioned millage. The senior services millage renewal is just one of a handful of millages that will be placed on the August 2nd ballot in St. Clair County.