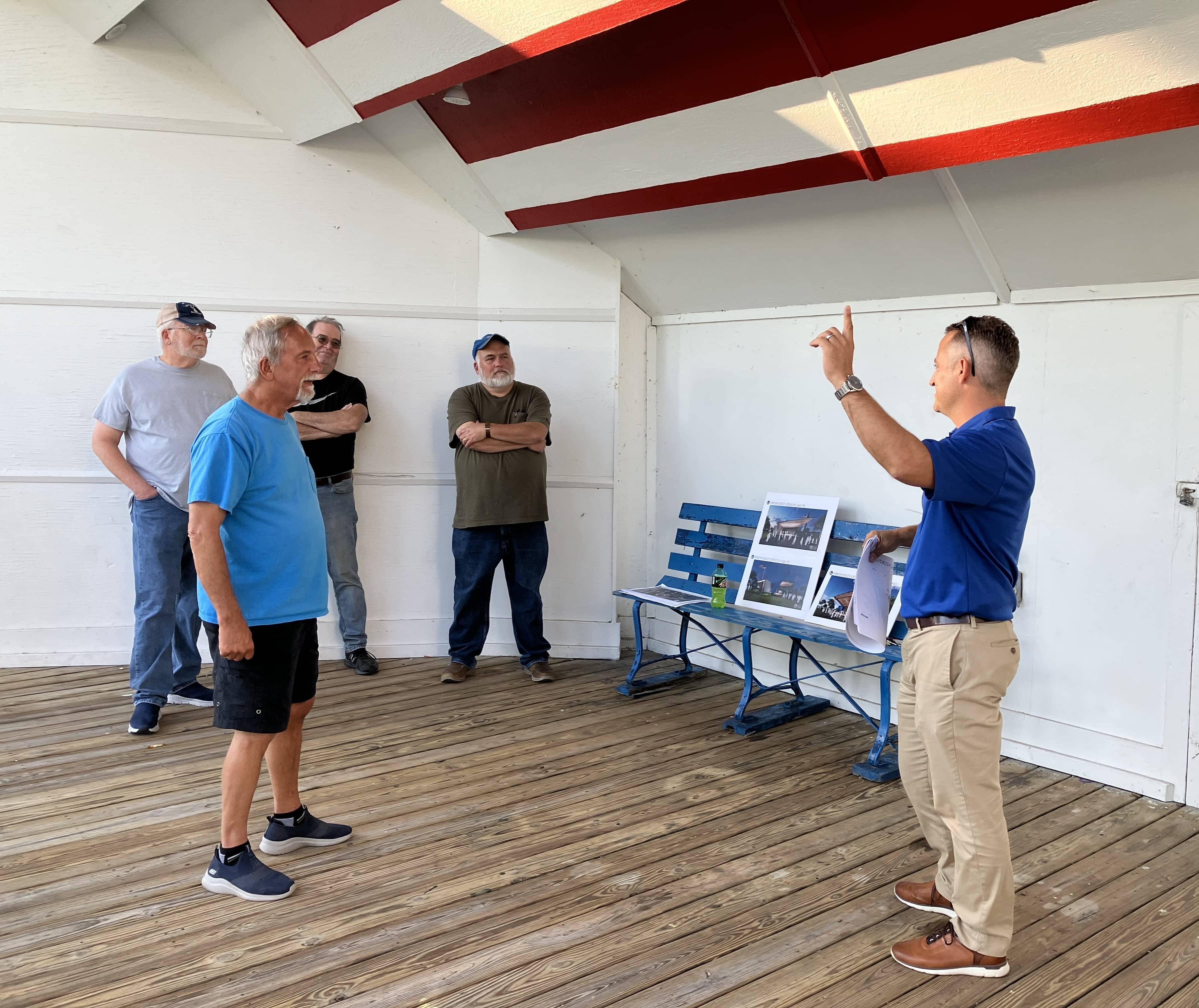 Officials from the City of Marysville were joined by several dozen community members for a special city council meeting Monday. Residents spent the first part of the evening touring the band shell and historical museum in the park. That was followed by a public input session regarding the future use of some of Marysville's most recognizable landmarks.
Two options were presented for the band shell. One plan calls for renovation to the existing structure by extending the stage and roof outwards, allowing for more space and a larger variety of entertainment. The other plan calls for tearing down the structure and building a new amphitheater, which would  include a changing area and restrooms. The cost of the renovation is estimated at $475,000 while starting from scratch is projected to cost $440,000.
"It just seems like we can get more with the newer one," said Jack Quinlan, a former Marysville teacher with fond memories of the band shell. "If you're going to change it completely, you might as well go with the new one."
Many residents commented on the large American flag which is painted on the interior of the band shell and their desire to keep it intact. City officials and architects say they plan to incorporate the flag in some manner into the new design, however it may not be as prominently displayed as it is currently.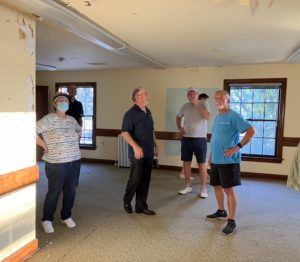 Also the subject of Monday's meeting was the building that most recently housed the Marysville Museum. Originally built as a homestead 1912, the building had been modified and was used as Marysville City Hall for much of its history. Issues with the building's heating system in 2010 resulted in the city closing the building to the public and moving the archives into a storage container. Estimates to repair and remodel the building are in the range of $300,000 to $400,000.
"It's the only building remaining (in Marysville) in its original place when it was built," said Gail Decator, who was formerly Marysville city clerk. "If it has to be moved, I'd just like to see it preserved, so younger people can know about our town."
Monday's meeting came after public pushback when the former bank building in Marysville Park was razed last month with little public notice.  No decision was made Monday and city council members will have the ultimate say on the fate of both structures.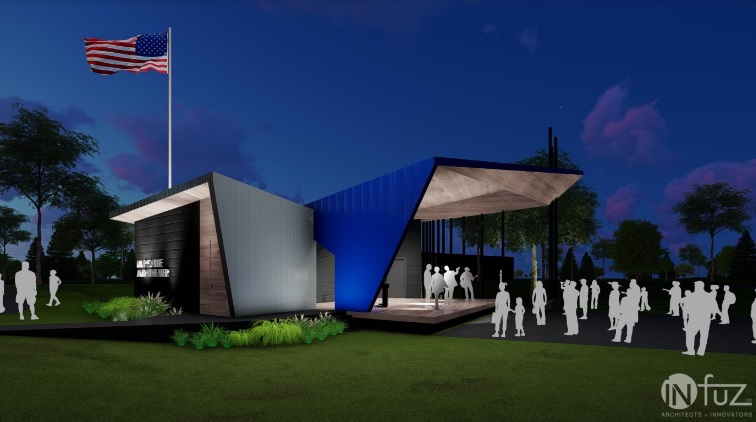 Architect's rendering of the proposed new band shell.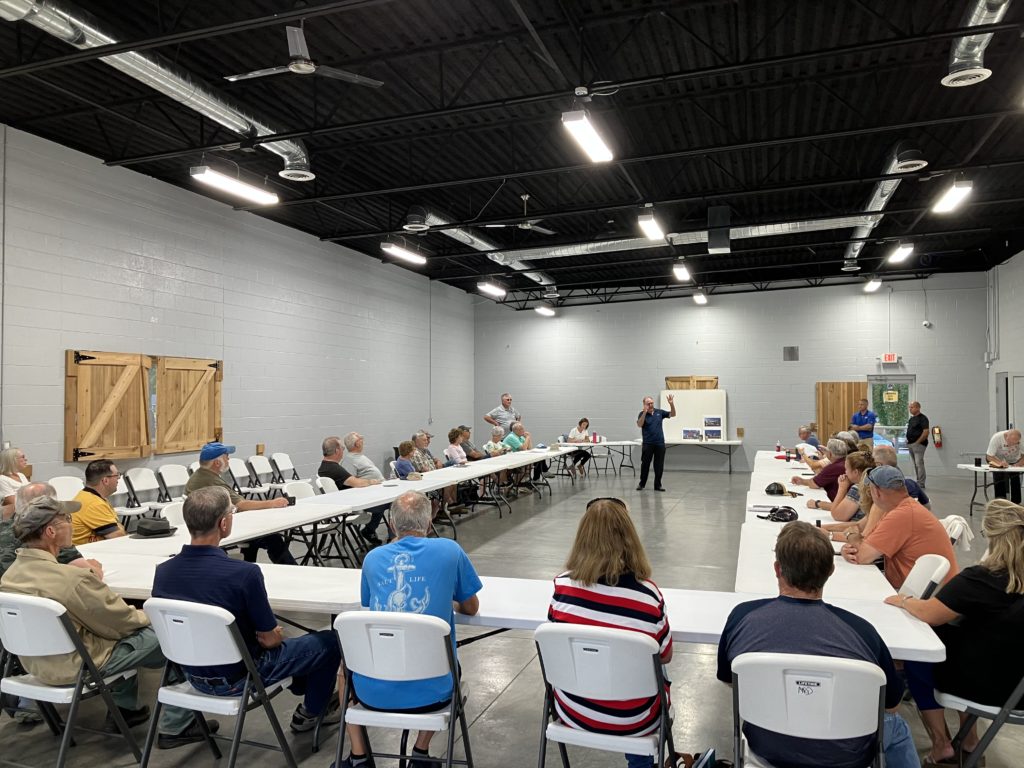 Public roundtable discussion inside the Marysville Community Center.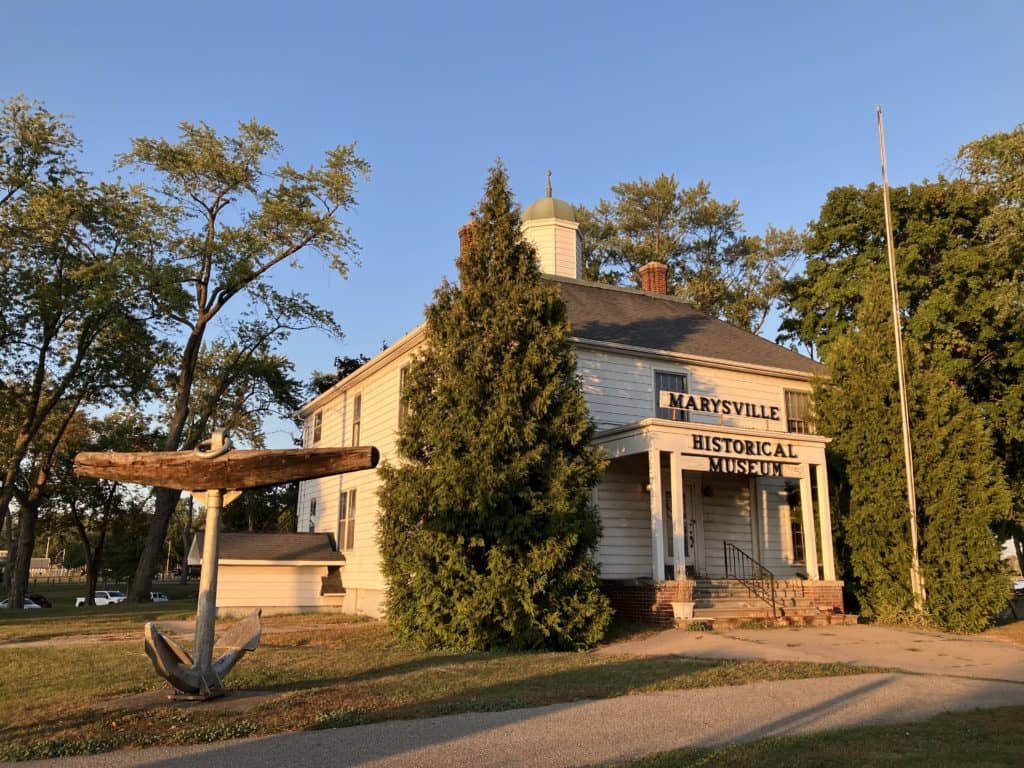 The exterior of the former Marysville Historical Museum.