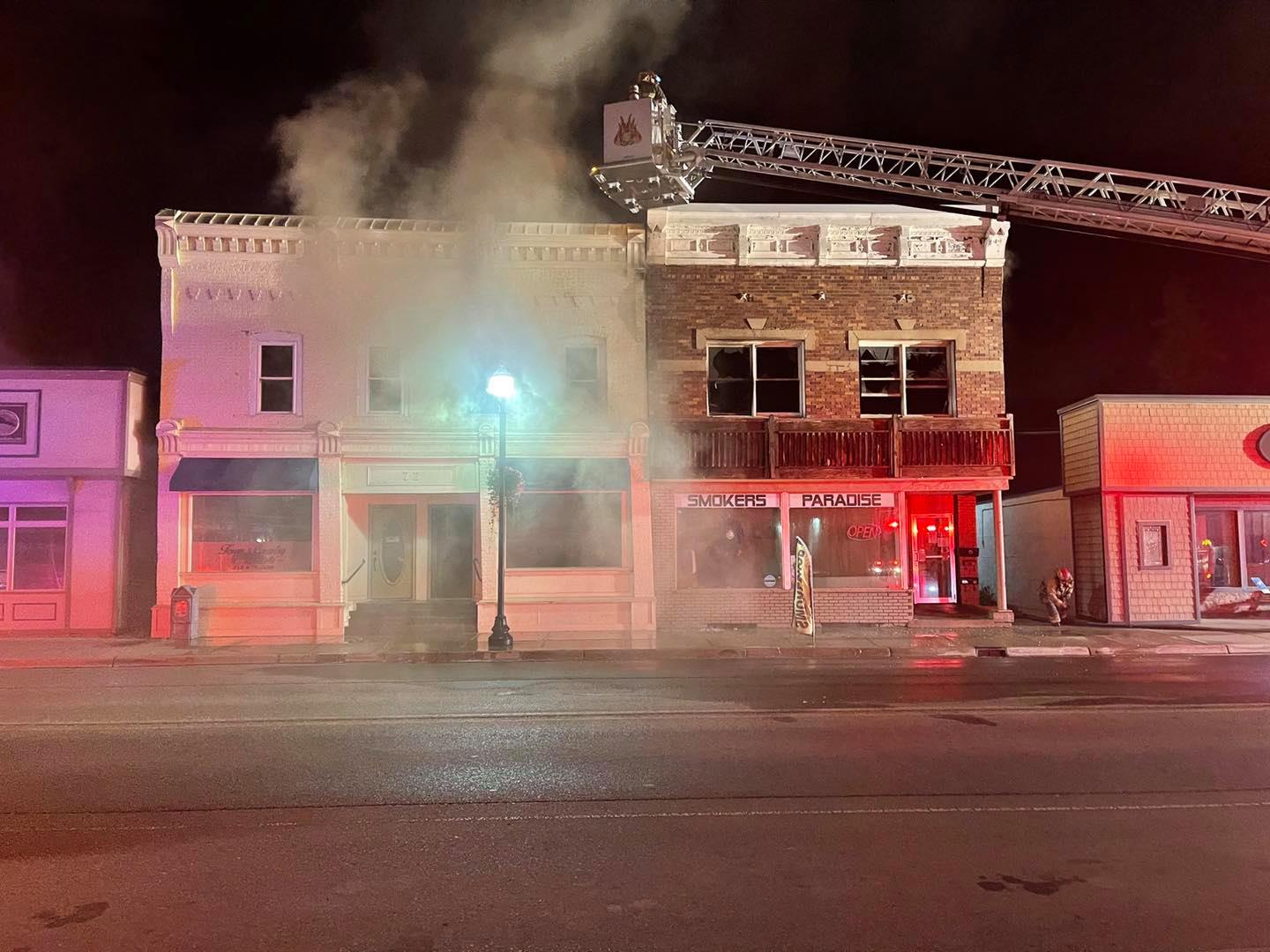 Investigations are underway into a pair of fires that damaged two Thumb area downtowns Saturday.
The first fire broke out in the 70 block of North Howard Street in the City of Croswell around 1:30am Saturday morning. Five were rescued from a from the burning apartment with the help of Croswell Police Officer Zachary Overstreet and local citizens Eric Gomez and Patt Schott. They were able to quickly get a ladder to help the stranded individuals climb out of the apartment. The fire spread to the business blow, Smokers Paradise, and an adjacent building, occupied by Town and Country Realty. Nobody was injured in the fire. A half dozen area fire departments responded to the blaze and the structures are believed to be total losses.
That same morning, a fire broke out in the 100 block of West Nepessing Street in Downtown Lapeer. The fire was first reported around 5am Saturday morning. Three businesses and several apartments were damaged, displacing about 15 residents. None of the residents were injured however one firefighter was treated for some inhalation. A total of 11 Lapeer area fire departments responded to the blaze. The cause of the fire is currently unknown.
Pictured: Croswell fire courtesy of Croswell Police