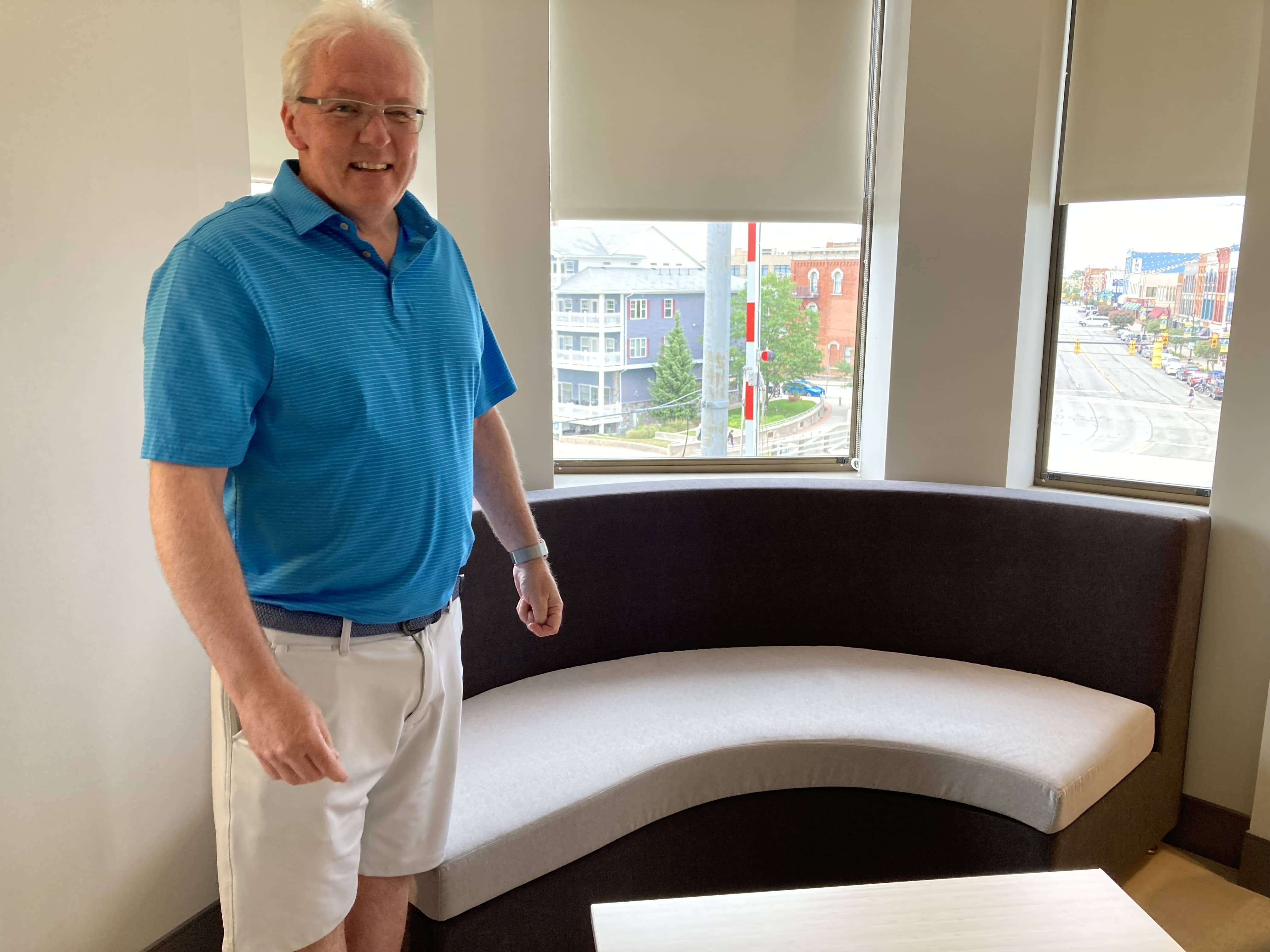 Downtown Port Huron's only hotel is now open for reservations. CityFlatsHotel located inside the former Michigan National Bank Building at Water and Military Streets officially opened Monday. Chuck Reid, president of Charter House Innovations gave WPHM a tour of the new hotel ahead of its grand opening celebration.
"This is our third property we built. We started in Holland with 56 rooms, the concept is you've got to come 56 times to see the whole hotel," said Reid. "Here we have 18 (rooms), it's really just to give uniqueness that you won't get anywhere else."
Reid, asked why he decided to invest in Port Huron back in 2015, first with the Sperry's building, and later the Michigan National Bank Building.
"It was a town that needed a little bit of City Flats and a little bit of Charter House Innovation to come in and breathe some new life into some old buildings," said Reid. "We think we've been able to capture the days of old and give it a new future."
The 300 person ballroom at CityFlatsHotel first opened in 2019, followed by restaurants and bars. Retail space housing Weekend's occupies part of the first floor, with business suites on the second. Rooms at CityFlatsHotel  start at $280 a night. Reservations can be made at cityflatshotel.com.