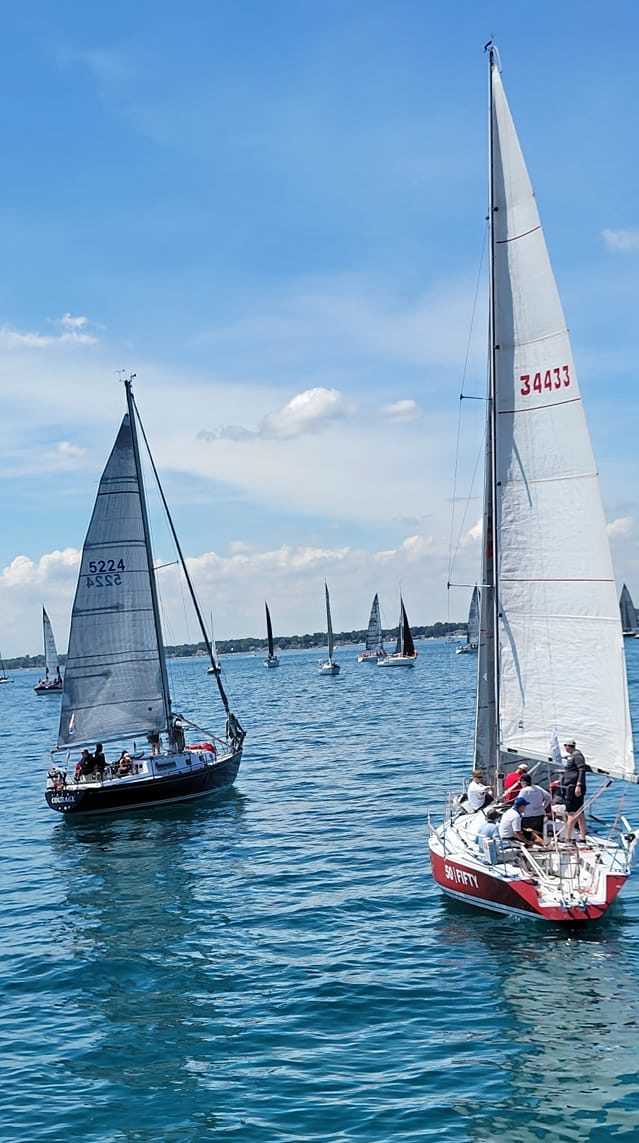 The 98th Bayview Mackinac Race has come to a close, with the last boat crossing the finish line shortly after 5pm Tuesday. The majority of the fleet arrived to the island Monday afternoon. First to the island was "Hoodlum" of the Bayview Yacht Club. The  last to the island, known as the pickle boat, was "Codiwomple" from Chicago.
Port Huron Yacht Club boats taking home burgees include Cameron and Everitt Benedict's "shape" which finished first in Class K. Jeremy Thompson's "Trav'ler" finished second in Class Q and Bill Vogan's "Major Detail" finishing third in Class I.
With one race in the rear view mirror, organizers are already planning for next two races. Bayview's Ted Everingham tells WPHM there will be a "Super Mack" in 2023. The race will begin in Port Huron with the Bayview race, with participants continuing straight through to Chicago, before returning to the island in the Chicago to Mackinac Race. Organizers also have their sights set on the 2024 Bayview race, which will mark the 100th Port Huron to Mackianc event.