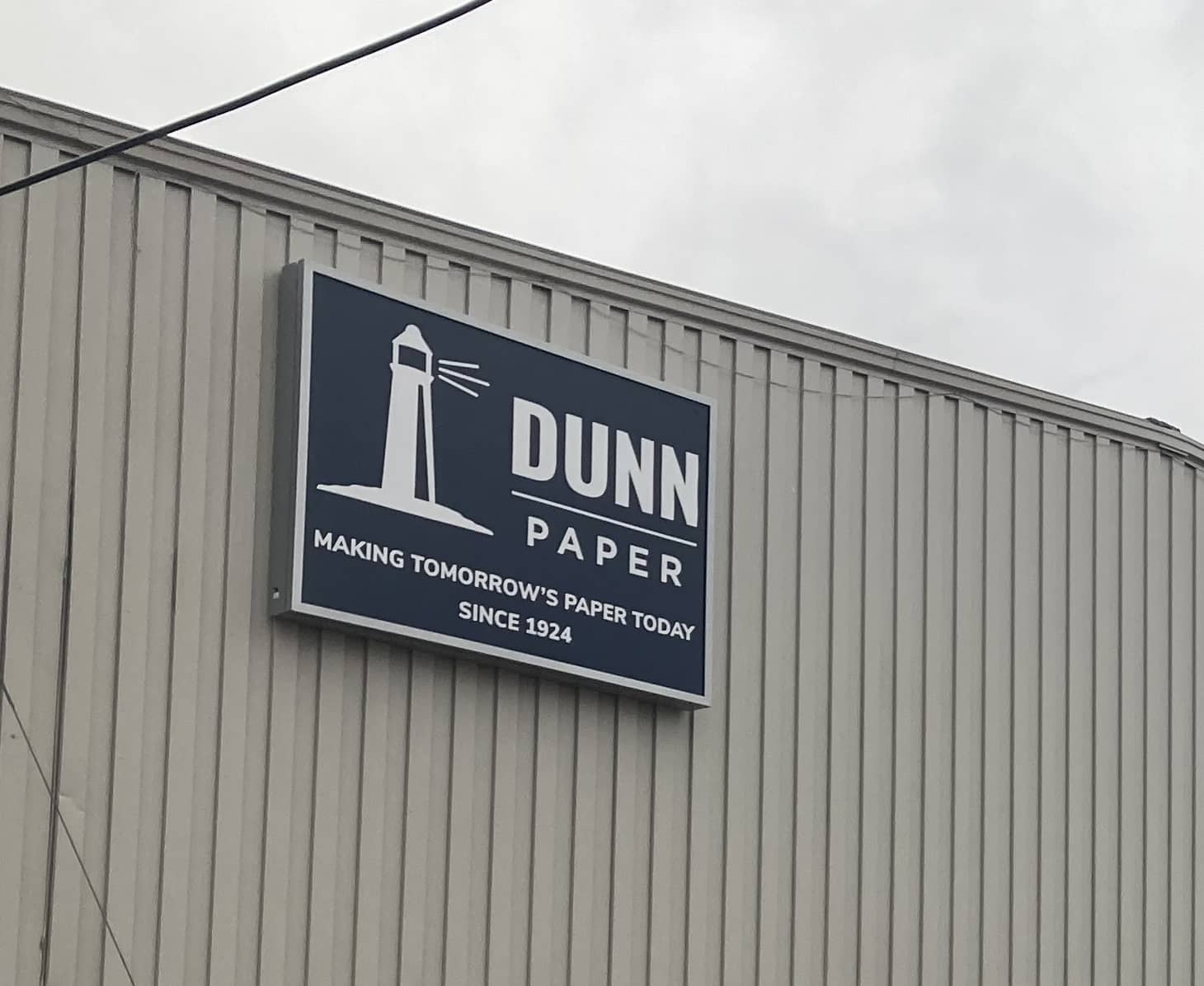 Port Huron's last remaining paper mill will be closing within the next two months. Dunn Paper is announcing the closure of the nearly 100 year old paper mill located just north of the Blue Water Bridge in Port Huron. Dan Casey, CEO of the Economic Development Alliance of St. Clair County, confirmed the news to WPHM on Wednesday. Casey says over the past two years, nearly 400 local paper industry jobs have been lost due to factory closures.
"We lost around 200 jobs with the Domtar closing," said Casey, referencing Port Huron's other mill which closed in early 2021. "We're still trying to get a confirmation on the total job numbers (at Dunn) but I would say it is between 100 and 140 jobs… that's a lot of people to lose in a relatively short period of time."
Blue collar employees at the mill are represented by the United Steelworkers union, with Casey adding there are plenty of opportunities available at other local union shops.
"Oddly enough, we have unionized manufacturing plants right now that have job openings, so it's a matter of whether the skills are transferrable, and there are plenty of training opportunities available to get people the skills they need to transition over to a different job."
Casey says in general the paper industry has seen quite a bit of volatility over the past several years due in part to overseas competition. Dunn owns six other paper mills, including one in Menominee, Michigan in the UP, which will remain open. The plant is scheduled to close on November 18th.